With so much going on these days, I completely forgot to update my bloggy friends on my new project! Well, I don't know if I can call it a project yet. Maybe it's more like a hopeful project. Who are we kidding…this is a cross-my-fingers-and-maybe-it-will-get-done type goal. That's a MUCH better, more realistic title.
Here's the scene. 2003. My parents are moving me into my first apartment a few weeks before my sophomore year at UNCC. After moving in, my very observant mother realizes I don't have a nightstand to go to next to my bed. So we do what any family in the moving process would do…we make a trip to Walmart! Along with some hangers and some groceries, we find the most cost effiecient (aka cheap) nightstand we can find and we head back to the apartment. It's good enough for a college student…no need to get pricey with something that will be replaced in a few years, right?
Fastforward to 2010. The scene: my bedroom. That trusty $19.99 Walmart nightstand is still with me. Broken drawer and all. Puckering partical board and drink rings on top. I know…I should have used coasters. What was I thinking? My trusty table is still hanging on for dear life. I'm pretty sure the life expectancy on this piece of furniture did not include 7 years of wear and tear and certainly not 3 moves. It's time to retire my poor nightstand. I've decided to put it out of it's misery.
How do I plan to execute this? Well with all the crafty DIY sites and furniture ideas, I've decided to do my very first DIY Restoration Project! It's something I've been wanting to do for a while and this feels like a good starter project for me to give it a try. So, here is how I'm hoping it will play out. I'm looking for the perfect nightstand. A pre-owned, well made, nightstand that could use a little attention. I don't plan on spending more than $20 on this investment. Then I plan on sanding it down, adding a bright fun color paint to it and hopefully a prettyand funky Anthro knob like one of these: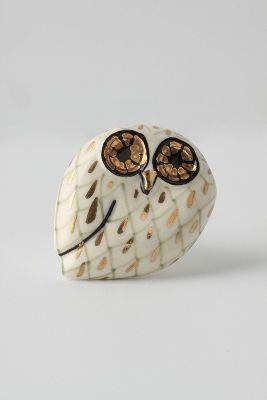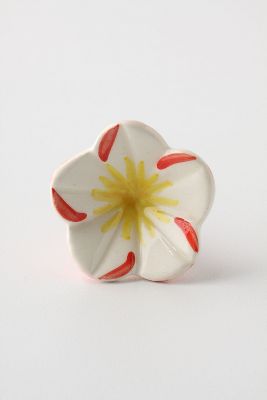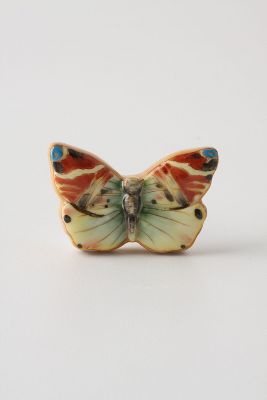 I'm sure you are all thinking "Seriously? Why are you telling us all this with nothing to show for it??" Well my bloggy peeps, I'm hoping that by telling you, I will continue my pursuit for the perfect nightstand! As silly as it may sound, sometimes putting the thought "out there" helps with my motivation. I've been on the lookout for a few weeks now with no luck. Consignments stores, Goodwill, Salvation Army, Craigslist.  I'm not rushing this project because I really want this table to turn out AWESOME and be a classic piece I have for a long time. So, it has to be the perfect nightstand. It's out there, I know it!
I'll keep you in the know as far as when the nightstand finds me and when I decide on a color. I have one in mind but I think I'll leave you in suspense!
Here are a few of my motivational before and afters that spurred on this formentioned goal all from Design*Spounge. Wish me luck!